Razer recently rolled out a wireless version of its popular DeathAdder V2 mouse dubbed the DeathAdder V2 PRO and we had great expectations when we received a sample. The best part of the DeathAdder V2 was the grip tape included that provided exceptional comfort and resilience to what we call the sweaty hand's syndrome. The DeathAdder V2 PRO comes with a wireless, wired, and even a Bluetooth mode so if you are having trouble deciding between a wireless or a wired mouse, Razer has you covered.
Razer DeathAdder v2 PRO review: brilliant gaming performance in a featherlight package
Let's start with the technical specifications. Don't be deceived by the Razer DeathAdder V2 PRO's relatively minimalistic looks because deep inside, it is a gaming mouse first and foremost. This is because the V2 PRO comes equipped with a 20000 DPI optical sensor that should be able to discern even the slightest movement in a gaming environment and Razer's Hyperspeed tech ensures virtually no latency even while gaming wirelessly.
The full technical specifications are given below:
Form FactorRight-HandedConnectivityRazer


HyperSpeed (Wireless)
Speedflex Cable (Wired)
BluetoothBattery LifeUp to 120 HoursRGB LightingRazer Chroma


RGBSensorOpticalMax Sensitivity (DPI)20000Max Speed (IPS)650Max Acceleration (G)50Programmable Buttons8Switch TypeOpticalSwitch Lifecycle70 Million ClicksOn-board Memory Profiles5Mouse Feet100% PTFE Mouse FeetCableRazer


Speedflex CableTilt Scroll WheelNoSizes127 mm x 61.7 mm x 42.7 mm
Weight0.194 lbs / 88 g (Excluding dongle)Dock CompatibilityYes
The box itself comes in a minimalistic packaging with the actual mouse and the wired cable and dongle (optional) given.  The mouse design is exquisite and fits quite well in a medium-sized hand. The rubber grips that come as stickers on the DeathAdder V2 have been included as an injection molded surface on the DeathAdder V2 PRO. While they work great – we personally prefer the rubber feel of the DeathAdder V2 stick-ons.
There are a total of 8 programable buttons on the Deathadder V2 PRO and it is clear that a great deal of thought has gone into their location and design. The click response is tactile and feels great with very little chance of accidental actuation. The Razer logo is RGB as well by the way – which makes for excellent mood lighting during extended gaming sessions in the night.
The mouse comes with a huge battery reserve of 70 hours on wireless mode or 120 hours on Bluetooth mode (not recommended). We tested the device for well over a week of 4-5 hour-long gaming sessions and we are sure this thing can easily last the full week without charging for most use cases. If you ever run out of battery – you don't need to stop gaming – just plug in the wire that Razer provided with the mouse!
All that said, a mouse is defined by two things: precision and speed. The Razer DeathAdder V2 PRO blows away most wireless mice we have tested and we were honestly not able to find any precision difference (for a human at any rate) even with wired competitors. It is clear that by shifting to this wireless mouse, a gamer is going to make zero compromises when it comes to accuracy and speed.
Razer's hyperspeed tech is actually the fastest wireless connectivity around on the planet for gaming mice with an input delay of just 195 microseconds (that is 5 times faster than 1 MS). If we are nitpicking, the only complaint we could find for this mouse was the pricing – which we think would have been exceptional at $99 or even $109. That said, the Razer DeathAdder V2 PRO is an esports tier mouse and Razer is well within its rights to ask for that premium – and its very well deserved.
We were very impressed with our sample of the DeathAdder V2 PRO and have no qualms recommending it to our audience as the fastest (and one of the best) wireless mice we have seen.
The post RAZER DeathAdder v2 PRO Wireless Mouse Review – The World's Fastest Wireless Gaming Mouse by Usman Pirzada appeared first on Wccftech.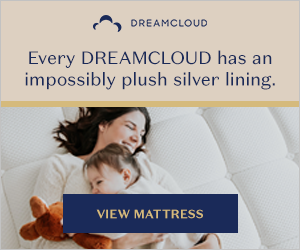 RAZER DeathAdder v2 PRO Wireless Mouse Review – The World's Fastest Wireless Gaming Mouse originally posted here wccftech.com/review/razer-deathadder-v2-pro-wireless-mouse-review-the-worlds-fastest-wireless-gaming-mouse/
Did you miss our previous article…
https://webtechplus.ca/amd-navi-21-xt-big-navi-gpu-for-radeon-rx-6900-xt-graphics-card-apparently-includes-crazy-2-4-ghz-clocks-16-gb-gddr6-vram/