Police in Ontario are ill-equipped to combat the dramatic increase in hate crimes reported over the past decade, according to a new report that includes interviews with front-line officers frustrated by a lack of institutional support and a huge knowledge gap about these offences.
Barbara Perry, director of the Centre on Hate, Bias and Extremism at the University of Ontario Institute of Technology, spent more than two years researching and interviewing officers at eight municipal police services in the southern and eastern parts of the province. Her rare look into how police deal with such crimes found an "unevenness" across agencies because some do a particularly good job with their internal training and reaching out to the targeted communities, while others do not.
"Law enforcement officers themselves have expressed concern regarding the lack of systematic and co-ordinated police response to hate crime. A major concern here is the confusion surrounding the way which hate-crime offences are classified in the Canadian Criminal Code," Dr. Perry writes in her 77-page report, which was supported by a grant from one of Canada's federal research-funding agencies.
Police across Canada report 7-per-cent rise in hate crimes in 2019
The widespread lack of a clear focus and knowledge base among officers is a major problem because hate-motivated incidents are a destructive force to many Canadians, even if law enforcement agencies and criminologists acknowledge hate crimes go vastly unreported across the country, Dr. Perry writes.
Last year, police across the country reported 1,946 hate crime cases to Statistics Canada, an increase of 7 per cent from the year prior. By contrast, Canadians reported being the victim of more than 330,000 annual criminal incidents that they perceived as being motivated by hate in Statistics Canada's 2014 General Social Survey on Canadians' Safety, the most up-to-date data available.
To encourage more victims to report incidents, police must build better relationships with racialized, religious and LGBTQ communities through measures such as sharing their hate-crime data. Some departments have hate-crimes units, while others assign such cases to intelligence units – an option, Dr. Perry writes, that can limit their ability to reach out and foment trust with different communities.
After interviewing 38 senior police officers, hate crime officers and diversity officers, she concluded that many officers are not even clear on what constitutes a hate crime, with their confusion exacerbated by the difficulty of determining the hate motivation in criminal acts.
"It wasn't just one or two officers making these claims and statements and observations. It was across the board," Dr. Perry said in a phone interview Friday.
Dr. Perry, who gave The Globe and Mail a copy of her final report late last week, would not disclose at which departments her interviewees worked because she promised them they could remain anonymous if they participated in her research. Although she was hoping for 2,500 responses, representing a quarter of the sworn officers in the agencies she studied, she received only 297.
The poor response on this topic from police "was really frustrating" and perhaps, she said, indicative of the low priority they place on hate crimes.
Still, she said, her qualitative research had enough of a response to offer sound insights into systemic failings, such as how officers often face an "extremely high bar" securing approvals for prosecution from the Ontario Attorney-General's Ministry. As well, she writes, officers know hate crimes cases have "low margin of success" and are "onerous work."
Ontario's Solicitor-General and Attorney-General both refused to comment on the study on Friday, stating they had yet to receive and review the report.
Brian Gray, a spokesperson in the Ministry of the Attorney-General, e-mailed a statement noting Ontario's government has zero tolerance for hate, racism, discrimination and violence in any form. His statement also said the Attorney-General's approval is required before police can charge someone for the crimes of advocating genocide or publicly promoting hatred, which "offers a further safeguard for free expression and can be seen as Parliament's recognition of the important, competing values which are at stake in such prosecutions."
Last month, Ontario's police leaders released a guide to help departments and their officers do a better job of solving these "high profile crimes." Kingston Police Chief Antje McNeely, president of the Ontario Association of Chiefs of Police, the group behind the new education push, said the new guide "must be the starting point for us to do always do better in combatting hate wherever it exists."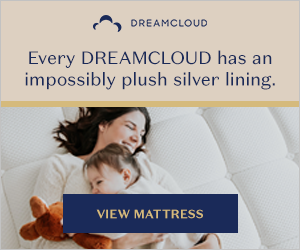 This article first published here www.theglobeandmail.com/canada/article-ontario-police-ill-equipped-to-tackle-rising-hate-crimes-report-says/